About Root Canal Treatment
Damaged and deteriorating teeth are frequently taken care of utilizing a tooth-colored filling or a different kind of restoration if they are caught and dealt with early. Nevertheless, when the bacteria reaches the core of the toothsometimes referred to as the pulp root canal therapy is occasionally needed to return dental health and mediate the need for extraction. A root canal is an endodontic treatment provided at DentalWorks - Hyperlingo to extract contaminated pulp tissue and seal off the vulnerable tooth to restore dental function. Dr. Dentist Two addresses infected or internally deteriorating teeth with delicate root canal treatment and employs sedation options to further increase patient comfort. When you find yourself with an extremely painful or infected tooth, contact our City, ST practice as soon as possible to learn more about the health upsides of gentle root canal treatment.
Reviews
"Very good experience. DR. CHAUHAN was so compassionate and attentive to my requests concerning my plan of care, scheduling, fear, etc. My first visit was an emergency visit and I was in excruciating pain. My pain was quickly addressed and alleviated. I never once felt judged or looked down upon regarding the status of my teeth which is HUGE to me! Thank you staff and especially DR. CHAUHAN for everything you guys did for me. I am looking forward to getting my smile back on track with you guys!"
- S.W. /
Google /
Mar 15, 2020
"Staff and doctor 👨‍⚕️ were very very nice, made me very comfortable I loved love love Mariam Kalit , she is patience, kind, honest, very very thorough, my husband love her also.... The staff is very kind and professional they take their time too explain your insurance etc... thank you all so so much!!!!!"
- S.P. /
Google /
Mar 12, 2020
"They all are very professional. Our whole family is seeing by Dr. Chauhan and hygienist Erin for the past 4 yrs. All are doing an excellent job, even the front office girls too. No hidden fees or any other billing issues. Easy to get an appointment also. I have to shout out to Erin the hygienist for taking care of my kids they are not scared to go to dentist they love their hygienist. Keep up the good work."
- K.A. /
Google /
Feb 24, 2020
"I've been going to DentalWorks for over a year now for my orthodontics. The staff and the doctor there is very good and attentive, and even though orthodontics by nature is going to have some uncomfortable times, she and the staff has been very good about minimizing pain and discomfort for me. She is very cautious and deliberate in trying hard not to do any work that's not absolutely necessary, such as removing teeth etc. every visit they get me in and out within an hour or less."
- C.5. /
Google /
Feb 02, 2020
"Everything about this office is great! the staff is friendly and helpful!"
- J.A. /
Google /
Dec 28, 2019
Previous
Next
Are You a Candidate for a Root Canal?
Inflamed tooth pulp might be attributed to significant cavities, a large break, or an injury. will call for an x-ray and conduct evaluation to decide if a root canal or other therapy is necessary to relieve tooth discomfort and recover your wellness.
Typical symptoms that can signal you need a root canal are shooting or dull dental aches, other constant dental discomfort, aching while biting, and sensitivity to warm and cold temperatures. You may also experience swelling focused on the mouth or gum tissues, a noticeable boil near the gums, or discoloration of a tooth after an injury.
State-of-the-art techniques are used to help ensure an individual's relaxation during a root canal treatment. At our City, ST facility, root canals are carried out with local anesthesia and typically combined with sedation methods for enhanced ease. As soon as the tooth is dulled, a rubber dam is placed to safeguard the patient's teeth and gumshe inflamed tooth will be accessed via a little opening created in the upper part of the tooth. The pulpwhich consists of the nervous tissues and blood supply inside of each tooth is then extracted, and the area will be restructured using advanced endodontic instruments before being thoroughly sanitized. can then seal the affected tooth with a high-quality substance and finish it off with a sedative filling to kick off the healing process.
Whatever tooth pain you were dealing with before your endodontic therapy should begin to ebb away once the root canal is done. Over-the-counter pain medication can also be used to lessen any aches or puffiness that forms following your appointment. will arrange a check-in visit a couple of weeks later so that they can gauge your progress. Teeth corrected with root canal procedures are at an increased risk of damage and usually need the security of a personalized crown as soon as they're entirely recovered. A custom-made crown could then be crafted to restore the wellness and natural look to your tooth.
Insurance Coverage for Root Canals
Frequently, root canal therapy is covered in part by medical insurance programs. A member of our front desk team will call your insurance company and inform you of any leftover personal expenses. At DentalWorks - Hyperlingo, our professionals are pleased to accept multiple accessible payment options and can help you find low-interest dental financing solutions.
FAQ ABOUT ROOT CANAL THERApy
What is a root canal?
The term "root canal" refers to the tiny, narrow passageways that branch from a central, hollow space in your tooth (called the pulp chamber) down to the ends of the tooth roots. A root canal procedure is used to save the tooth if the soft tissue deep inside of it (also known as the pulp) becomes acutely inflamed or infected.
What causes the need for a root canal?
If the tooth pulp becomes inflamed or infected, the tissue needs to be removed in order to save the tooth and stop the infection from spreading. A root canal is needed when bacteria reaches the nerve either from a large cavity, a crack in the tooth, or trauma to the tooth.
Is a root canal painful?
A root canal normally causes no more discomfort that a filling. The infection that makes the treatment necessary is what's painful because it is inflaming the tissue that has lots of nerves and is very sensitive. A root canal treatment actually relieves this pain.
How long will a root canal last?
With proper care, a restored tooth from a root canal treatment can last a lifetime.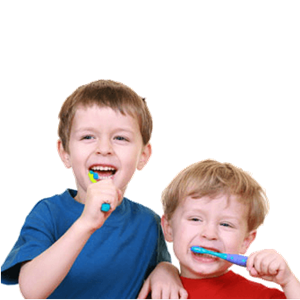 Save Your Tooth and Smile
Broken or abscessed teeth could cause any number of oral and overall health conditions if neglected or not taken care of. However, due to advances in today's dentistry, a root canal provided at DentalWorks - Hyperlingo can be a good approach to restore your tooth and your smile. Get in touch with our facility in City, ST to plan a consultation with and discover more about our methods for root canal therapy.
Related Procedures
Related Posts