About Home Teeth Whitening
In the case that your tooth enamel begins to appear dull or stained, it can make you feel unhappy with the appeal of your smile. At DentalWorks - Hyperlingo, we offer medical-grade teeth whitening services to let you brighten your teeth in the comfort of your own home. At-home teeth bleaching kits crafted by Dr. Dentist Two may be an efficient approach to lessen the appearance of discolored enamel for a glowing smile. These take-home kits comprise custom-made dental liners and a prescription-strength brightening gel that, when paired, can provide more desirable outcomes when stacked up against the majority of supermarket products. Our team curates at-home whitening kits to address your one-of-a-kind situation, attain your wants, and patients gain a gorgeous smile. In the event that you hope to elevate your smile using take-home teeth whitening, call our office in City, ST to arrange a one-on-one.
Reviews
"Very good experience. DR. CHAUHAN was so compassionate and attentive to my requests concerning my plan of care, scheduling, fear, etc. My first visit was an emergency visit and I was in excruciating pain. My pain was quickly addressed and alleviated. I never once felt judged or looked down upon regarding the status of my teeth which is HUGE to me! Thank you staff and especially DR. CHAUHAN for everything you guys did for me. I am looking forward to getting my smile back on track with you guys!"
- S.W. /
Google /
Mar 15, 2020
"Staff and doctor 👨‍⚕️ were very very nice, made me very comfortable I loved love love Mariam Kalit , she is patience, kind, honest, very very thorough, my husband love her also.... The staff is very kind and professional they take their time too explain your insurance etc... thank you all so so much!!!!!"
- S.P. /
Google /
Mar 12, 2020
"Great place!!! Excellent staffing!!!"
- J.C. /
Google /
Mar 07, 2020
"They all are very professional. Our whole family is seeing by Dr. Chauhan and hygienist Erin for the past 4 yrs. All are doing an excellent job, even the front office girls too. No hidden fees or any other billing issues. Easy to get an appointment also. I have to shout out to Erin the hygienist for taking care of my kids they are not scared to go to dentist they love their hygienist. Keep up the good work."
- K.A. /
Google /
Feb 24, 2020
"I've been going to DentalWorks for over a year now for my orthodontics. The staff and the doctor there is very good and attentive, and even though orthodontics by nature is going to have some uncomfortable times, she and the staff has been very good about minimizing pain and discomfort for me. She is very cautious and deliberate in trying hard not to do any work that's not absolutely necessary, such as removing teeth etc. every visit they get me in and out within an hour or less."
- C.5. /
Google /
Feb 02, 2020
Previous
Next
Is Teeth Whitening Right for You?
Home teeth lightening is a popular dental treatment that could be done alone or to keep up with outcomes between in-office whitening procedures. These kits offered by DentalWorks - Hyperlingo will help brighten teeth that are discolored due to age, specific liquids, smoking, or various other harmful products. In certain situations, teeth may also become stained as a result of medications or diseases. It is vital to know that, even though teeth whitening products will whiten natural tooth enamel, they will not improve the color of tooth-colored fillings, appliances, resin, or various other oral replacements. We urge you to talk with to find out about various alternatives if this might be an issue.
will carry out a full inspection of your enamel and dental wellness in preparation for designing your customized kit; this will help Them find the best brightening power for your needs. Impressions of your teeth will then be made and utilized by our team to craft your personalized teeth brightening liners, which will be crafted from a clear, secure plastic material. Since these trays are designed for your teeth and gums, they will additionally help hold the whitening solution in place and deliver more precise outcomes. On the day your take-home kit is finished, will review the particular information for every treatment and tell you how to disinfect and store your whitening trays and solution.
Maintaining Your Smile Results
Personalized teeth whitening treatments could be conducted one time at night or during the day for a span of up to 14 days, depending on the product used. Final outcomes will be based on the strength of the lightening solution, your initial tooth color, and how consistently you utllize your kit. To keep your whiter smile, you need to have a thorough oral health routine and stay away from foods, drinks, and tobacco products that can your enamel. Scheduling regular cleanings at DentalWorks - Hyperlingo might our staff eradicate tooth yellowing and assess your oral condition. urges keeping your lightening gel and liners in a cold, dry container in case you choose to rejuvenate your results over time.
Is Whitening Covered by Insurance?
Personalized teeth whitening is a cosmetic dentistry service and is commonly not paid for by insurance. However, our DentalWorks - Hyperlingo staff hopes to allow you to achieve a smile that you look and feel your best at an affordable cost. At your consultation, we will go over your estimates based on your unique plan and help you choose among our convenient payment methods, which can include dental payment programs.
FAQs About Home Teeth Whitening
1. How does home teeth whitening work?
After a thorough dental exam, our dentist will assess your oral health and determine the best strength of whitening gel. We will create custom whitening trays for you to use for your teeth. Next, we will explain how to use your whitening trays with the bleaching gel to ensure you are safely and effectively whitening your teeth from home.
2. How long can I whiten teeth from home?
The length of each at-home teeth whitening treatment will vary from patient to patient and their goals for their smile.
3. How can I keep my teeth looking white?
A good oral hygiene routine at home along with regular dental exams and cleanings will help keep your teeth looking and feeling their best. Avoid new stains by limiting stain-causing food and beverages.
4. Is home teeth whitening covered by insurance?
Since it is considered a cosmetic dentistry procedure and not medically necessary, home teeth whitening is usually not covered by insurance.
5. Can I use home teeth whitening to whiten my veneers?
No, certain restorations such as veneers, crowns, caps, or fillings cannot be whitened.
6. Are there any side effects to home teeth whitening?
Some people may experience temporary tooth sensitivity. This occurs because the peroxide in the whitening gel penetrates the enamel to the dentin and irritates the nerve of the tooth.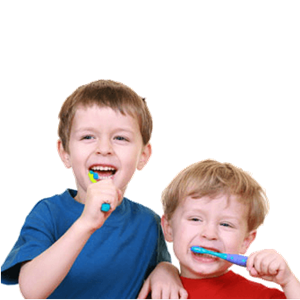 Whiten Your Teeth at Home
Gaining a lighter, glowing smile can elevate your overall aesthetic and increase your self-assurance. At-home teeth bleaching kits given at DentalWorks - Hyperlingo comprise custom-fit mouth liners and medical-grade hydrogen peroxide gels to help lift away large amounts of discoloration. To hear more about teeth brightening or other aesthetic oral treatments, arrange an appointment with at our practice in City, ST.
Related Procedures
Related Posts